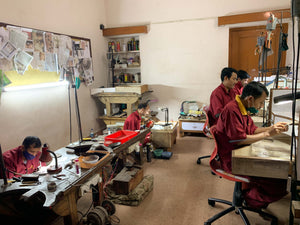 THE HEART AND SOUL OF OUR ARTISTRY
Karigars
Karigars are the craftsmen who are the backbone and support system of any jewelry boutique. Their craft and skill takes years to master and yet a majority of them have been underpaid and exploited for decades in this industry. 
We at Ruuh aim to fill people's lives with abundance and delight both for the one who crafts the magic, and the one who adorns it.
All our jewellery is crafted in Jaipur, India.